Why Buyers Need Agents NOW
As a 17 year veteran of this industry, I have seen my fair share of ups and downs. This market is easily as frustrating as 2008, just in a very different way. And it has changed EVERYTHING about how listing agents do business!
As a listing agent in this market, there are some things I really want buyers to know!
1) I am no longer holding open houses trying to meet you. Typically if I am holding an open house, it is to funnel the traffic in a home into a reasonable timeframe. My sellers would rather be able to limit showings to a certain window than have 16 hours of showings in a day.
2) If you call my sign, expect to hear that the home is under contract.
3) If you happen to catch the home on the first day and want to make an offer, I absolutely want to know that you already have a Realtor that you are working with. By the time my listing is on the market, it is already too late for you to contact a lender and get a pre-approval letter.
4) The name of the game today is preparedness! Make sure you have a pre-approval (not just a pre-qualification.) I need to know that the lender has pulled your credit and reviewed your assets.
5) Make sure that your agent is experienced! This one is KEY! If I am receiving 15 offers on a property, one of the first disqualifiers for your offer is whether or not your agent has submitted a poorly written contract. If it is clear that they do not understand the contract, then they don't understand the process or the market. And in THIS market, there are no second chances! This is not the market to "help out a friend who just got their license".
I know this market is EXTEREMLY tough on buyers, and agents don't like it either. However, we are all in this together and this too shall pass! In the meantime, make sure that you are dealing with an experienced agent and getting the best advice possible!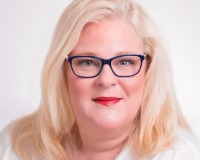 Author:
Lesley Vitel
Phone:
904-534-8052
Dated:
April 6th 2021
Views:
547
About Lesley: I grew up in Plano, Texas. Got my degree in Computer Engineering from Texas A&M and spent 10 years ...