Are Foreclosures Coming
The long and the short of it is yes.... and no.
I have daily conversations with people asking me should they wait until the massive wave of foreclosures hits and causes a downturn in the market? And I always answer the same way. You have to make the right decision for you and your family, but No! We all have long mem
We do know that there are 2 things coming. 1) The lifting of forbearance and 2) the eviction ban will eventually be lifted. Homeowners in forbearance will likely fare pretty well. The housing values will largely still outpace the amounts delayed in their mortgages. They should be able to either start making payments or sell at a reduced profit. Small investors, though, are likely to suffer the greatest hit. With rents not being paid, mortgages can't be paid. We could definitely see an uptick in investment property hitting the market. What we do not anticipate is enough foreclosures to hit the market to create a shift to a buyers market from this very lengthy sellers market.
From a simple numbers perspective, here in the Jacksonville, Florida market we had 3221 homes actively on the market the morning of August 9. 2021 in the NorthEast Florida Multiple Listing Service (NEFMLS). Considering that number should be closer to 10,000 or 12,000 at any given time, for am even market we have a long way to go!
So, if you are thinking about waiting until the market turns before you buy, now is a good time to reconsider that decision. We don't really see a reason to expect housing to become more affordable in the near future.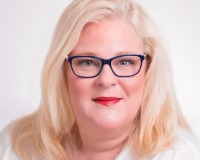 Author:
Lesley Vitel
Phone:
904-534-8052
Dated:
September 16th 2021
Views:
299
About Lesley: I grew up in Plano, Texas. Got my degree in Computer Engineering from Texas A&M and spent 10 years ...