Hometown Heroes Program Started June 1st
http://https://www.floridarealtors.org/news-media/news-articles/2022/05/hometown-hero-program-starts-june-1
'Hometown Hero' Program Starts June 1
By Kerry Smith
50-plus careers qualify for home-buying help up to $25K – over 3M Floridians. Income limits start at $120K, home prices at $420K. Webinar training this week.
ORLANDO, Fla. – An estimated 3,089,310 Floridians qualify for home-buying help from the state's new Hometown Heroes Program (HTH), a program strongly backed by Florida Realtors® during this year's session of the Florida Legislature.
The Florida Housing Finance Corporation (FHFC) – or just "Florida Housing" – oversees the program. Florida Housing has scheduled two webinar training sessions for Realtors this week, at 10 a.m. and 2 p.m. each day. Members can choose their course time and sign up online.
Florida Housing also produced a downloadable flyer that provides a program overview.
Who can apply?
The flyer includes a complete list of current occupations eligible for the program.
In addition, it program applies to first-time homebuyers as defined by the IRS, which says "first-time" means "someone who has not owned a home in at least the past three years" as their primary residence. A renter who inherited a home in North Carolina, for example – one they never actually lived in as their primary residence – still qualifies. Buyers who own an investment property also may qualify, providing they only own one and have not lived in it within the past three years.
In addition to Hometown Heroes, a program called "Salute our Soldiers" ended on May 31, and buyers eligible under that program are being rolled into the Hometown Heroes program. The rules for this group of eligible veterans are similar, but they don't have to qualify as first-time buyers.
The program applies statewide, though income limits vary by county. The flyer explains the documentation borrowers must submit to prove they qualify for the program. Low-end income limits start around $120,000. Home loan limits start around $420,000 in many counties but go as high as $647,000 in some counties, such as Miami-Dade.
How much money?
The program is funded with $100 million. They money isn't a gift, it's a loan – but a loan that carries no interest and does not have to be paid back until the homeowners satisfies the mortgage, sells the house, vacates the house or refinances. Paid-off Hometown Hero loan money then gets rolled back into the program to help more potential Florida homeowners.
Buyers can receive a loan for up to 5% of the total loan amount up to a maximum for $25,000.
According to Pease, the program's income limits are "the highest FHFC has ever had" – up to 150% of a county's median income. Lenders even have some flexibility to remove one co-borrower from an application if it helps a couple qualify for the program. The remaining borrower must be a veteran or working an eligible occupation under the Hometown Heroes programs.
In most cases, a copy of the buyer's license must be submitted. If an occupation does not require a license, however, they must submit a copy of the business's license where they work.
Only lenders approved by Florida Housing can participate – about 240 in the state – and only "approved" loan officers within those companies can offer the product.
However, Pease said the loan officer training is online and can be done "in a day or so" if a loan officer working under a preferred lender wants to join the program. Lenders who want to offer the program must be approved. For more info on approvals, email Florida Housing at dpa@floridahousing.org.
Realtor involvement
Any Florida licensee can work with Florida Housing, but their website also includes a "Find a Realtor" link. The results include Realtors who have completed a 3-hour CE class offered free by Florida Housing. The website also has a schedule of upcoming CE classes held throughout the state.
A recorded webinar of the Realtor Hometown Heroes training can be viewed online. Realtors who wish to work with the program need to get a potential buyer to one of the approved program lenders to gain access to the program.
Online aids issued by Florida Housing:
© 2022 Florida Realtors®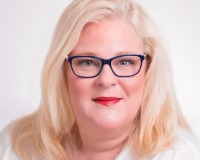 Author:
Lesley Vitel
Phone:
904-534-8052
Dated:
July 20th 2022
Views:
19
About Lesley: I grew up in Plano, Texas. Got my degree in Computer Engineering from Texas A&M and spent 10 years ...