Home Sales Heating Up On The First Coast
Andrew Thurlow Jacksonville Business Journal
Home sales in Jacksonville are growing at levels not seen in years as the percentage of distressed homes on the market declines and activity increases with new model homes.

Sales of existing homes in the Jacksonville area were up 10 percent in April from a year earlier, reaching 2,201 for the month, following March's 2,241 number of closed sales, according to the latest report from the Northeast Florida Association of Realtors.
Local real estate professionals like David Smith, AV Homes Florida division president, are optimistic about the state of the market.
"I think it speaks to the strength of the Jacksonville market, which is why AV chose to put their flag here," Smith said. "Jacksonville has multiple consumer segments that are strong, coupled with one of the lower cost of livings in the state. It has all the earmarks of a world-class city."
The median sale price in April increased 11.2 percent to $172,000 from $154,700 during the same period last year and 7.5 percent higher than last month's $160,000 median.
Alex Sifakis, president of JWB Real Estate Capital, said prices will continue to increase in Northeast Florida as the REO (real estate owned) inventory burns off and first-time homebuyers re-enter the marketplace.
"We and the vast majority of the experts think we have a four- to six-year window of steady price increases," Sifakis said. "They will be stronger at first, maybe 7 to 12 percent in the first three years as REO inventory burns off and prices return to normal, and then a steady 3 to 5 percent yearly growth after that."
According to the report, 12 percent of properties sold for more than their original listing price – something Sifakis said is an indication of the increase in demand as homebuyers escalate offers above the asking price.
Inventory in Jacksonville finished with 9,664 homes on the market — a 12.9 percent drop from the same time a year ago.

That increase in demand is a sign of the growing market in Jacksonville, said Obi Umunna, a Jacksonville real estate attorney with Innovative Property Solutions, a residential real estate and property management company.
"I have seen a lot of out-of-town investors that want to invest in Jacksonville," Umunna said. "We've had talks with national investors and made purchases for international investors as well. It's a good market for both sellers and investors."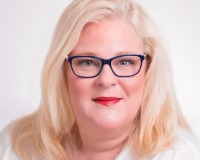 Author:
Lesley Vitel
Phone:
904-534-8052
Dated:
June 23rd 2015
Views:
256
About Lesley: Lesley's career in real estate officially began in 2005 when she partnered with her mother Lynn (A v...