What You Need To Know About Buying An Auction Property
In this new world of banks auctioning their properties rather than hiring a qualified Realtor to handle the transaction, there are many things you need to know.

While it is possible to get a great deal on a property the rule of "Caveat Emptor" or "Buyer Beware" has never been more important.

I am a bullet point kinda girl, so hopefully you find this format helpful.
*Please keep in mind, this list is not meant to include buying homes at the actual foreclosure auction. That is an entirely different animal.

Many asset managers have opted not to go through the work of determining who a current occupant is or evicting them. If a property is currently occupied it could be the previous owner, a tenant or a "squatter". You have no way of knowing. Approaching the property is trespassing. Unless you are familiar with the situation or you are experienced dealing with occupied foreclosures and you have a process, this is probably not the right home for you.
Utilities may not be on and may not be available to even turn on.
Hidden defaults – There are many things that can be wrong with the electrical and plumbing systems that can't be seen by an inspector.
Properties are sold "AS-IS" – this means if you are getting and FHA or VA loan, the property may not pass the rigorous requirements. However, there ARE ways around this issue. Just know ahead of time.
FHA and VA appraisers MUST have utilities on to complete the appraisal. Obviously this may be problematic.
Be prepared to need an FHA 203K (renovation) loan if you are planning on an FHA loan.
If you are using a VA, there are a FEW lenders that will do a VA renovation loan
You may be able to escrow funds for the required repairs to occur immediately .after closing. However, you need to be prepared to bring the funds to closing.
Don't expect to be able to make even MINOR required repairs to get past these options. It is unlikely that you will be allowed to make any changes to the property before closing.
If you can't get the loan you may not get your binder back. Make SURE that your financing is secured. Have your loan application pre-underwritten.
Prior to bidding, it is always advisable to have your own title search done. This is usually a nominal cost, but extremely important. Some issues can be costly and some issues can cause weeks of delays. While there is a limitless list of possible problems, several of the primary concerns are listed below.
a. Back HOA dues can total into the $1000s. Yes, there are laws in place governing how far back a new property is responsible, however it can still require attorneys to get property managers to comply.
b. City/ county liens on properties that have not been maintained can carry extensive daily penalties.
c. Verify that the home has been foreclosed properly and the satisfaction of mortgage is recorded. This can cause delays in closing.
d. Make CERTAIN that you obtain a new survey. You need to confirm that the property being conveyed is the ACTUAL property you think you are buying!
You will be required to pay a buyer's premium typically between 3-5% on top of your highest bid amount.
There are often technology fees of $300 -$500 in addition to the buyer's premium.
Your required binder may not be refundable if you don't close!
Most agents will have their own cautionary tales based on their personal experiences with auction properties. Just make sure you LISTEN! Buying a home on an auction may be a great option for you, but make sure that you have hired an experienced agent to help you navigate these potential pitfalls. It CAN be done, you just need to do your homework.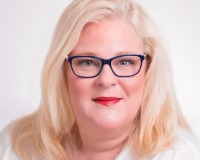 Author:
Lesley Vitel
Phone:
904-534-8052
Dated:
October 14th 2015
Views:
2,784
About Lesley: Lesley's career in real estate officially began in 2005 when she partnered with her mother Lynn (A v...