WinnDixie To Donate 4th Of July Profits
I am reposting this article. Jacksonville, Fla. based Winn-Dixie may have been bought by Bi-Lo, but this move definitely keeps the spirit of the Davis family in the business!


Winn-Dixie to Donate All Profits on 4th of July to Wounded Warrior Project
Posted: Tue 11:06 PM, Jun 30, 2015 By: WCTV Eyewitness News
News Release: Winn-Dixie Stores, Inc.
June 30, 2015
TALLAHASSEE – Winn-Dixie today announced that on Saturday, July 4, all profits generated at its grocery stores will be donated in support of Wounded Warrior Project's Independence Program.
The Independence Program is designed to help warriors who need to rely on their families and friends for support due to injuries they have suffered, such as brain injury, spinal-cord injury, or other neurological conditions. Individualized plans are created with goals to provide a future with purpose at no cost to the warriors or their support teams.
"Winn-Dixie operates in states with some of the highest Active Duty military populations in the United States," said Ian McLeod, CEO and president of Southeastern Grocers, parent company of BI-LO, Harveys and Winn-Dixie grocery stores.
"While we recognize on Memorial Day those soldiers who paid the supreme sacrifice and give thanks to those who have served on Veterans Day, the sacrifice and needs of those who are severely injured visibly or invisibly is not necessarily fully understood. I am honoured that we are running this program and am thankful to the military men and women and their families for their service and sacrifice."
"We believe we all have a responsibility to care and contribute to the lives of those who have served and sacrificed for the nation, which is why we are committing every cent of every dollar of profit generated this Independence Day across all of our Winn-Dixie stores to help support the Wounded Warrior Project's Independence Program," continued McLeod. "We felt it is the right thing to do, and our associates do, too."
"Continuing our work with Winn-Dixie in the spirit of supporting our lifelong commitment to serving our nation's veterans is exciting," stated Steven Nardizzi, CEO of Wounded Warrior Project. "Dedication to our injured service members is evident in the sincere efforts of companies like Winn-Dixie, and the support we will be receiving from them is vital to our mission to honor and empower our Wounded Warriors, and Independence Day is the perfect time to celebrate."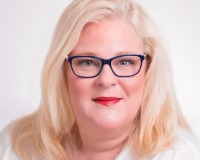 Author:
Lesley Vitel
Phone:
904-534-8052
Dated:
July 1st 2015
Views:
339
About Lesley: Lesley's career in real estate officially began in 2005 when she partnered with her mother Lynn (A v...